No News is Good News!
No News is Good News!
Traditionally our News updates focus on various industry events and conferences that we attend. This past year, that all came to a screeching halt. In fact, this is probably the first year without a plane flight since the early 1990s. And it is certainly our longest stretch without a day slumping around Manhattan for one reason or another. I do miss Planes, Trains and Ubers!
While there has been nothing to report in the News updates, we don't want anyone to think we are slacking here in south Jersey. After the initial few months of COVID related business illness, Bedford and Main was fortunately quite busy again.
Thanks to a super-strong end of year blitz, we performed thirteen Anti-Money Laundering broker-dealer tests last year. On top of that, the court systems could only be stymied for so long and we participated in closing out four expert witness hearings in the past six months. And not to be forgotten as our core service, we had the good fortune of working a great engagement throughout 2020, that kicked off right before the business world shut down.
So, while none of us knows what the future will bring, here at the corner of Bedford and Main we are exceptionally thankful and grateful for our clients. Hopefully, a silver lining to this past year will be a better appreciation of health, family, and the opportunity to work in a meaningful industry.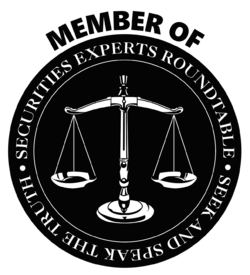 Having gone the longest stretch without attending a conference in the past 30 years, The Securities Expert Roundtable annual meeting was a great one to come back to. Our president and CEO, John Foster, spoke on a panel with a quite interesting topic, the Democratization of Securities.
Read More >